Jason is the absolute cutest, smartest, gorgeous-est, loving little boy in the world. I feel like I am going to burst with joy and love whenever I am with him! It just keeps getting better and better, just when you think you couldn't possibly love something more, you DO!! God, I love him.......
He weighs 25.3 pounds and is 33 3/4 inches tall as of two days ago. He is OBSESSED with shoes (it's his most-repeated of all his words, and he has to try on every pair in the house!), he loves his cat, kissing, talking, running, playing with his friends, driving....all of it! He's such a great eater and has a very sophisticated palate, including sushi (California or vege roll), olives, black beans, rosemary crackers, any veges except carrots, mango chicken sausage, and the list goes on....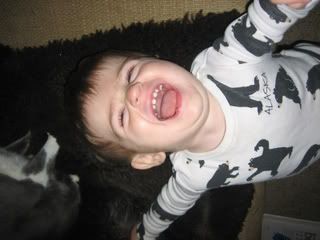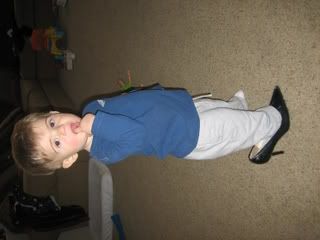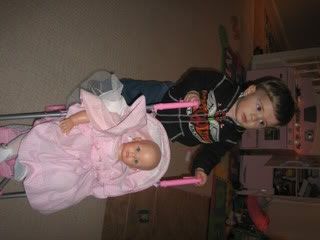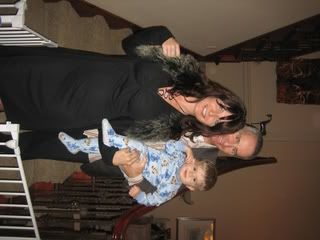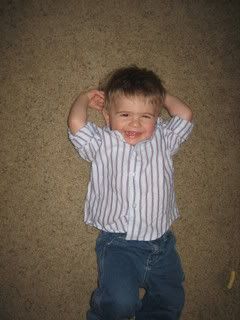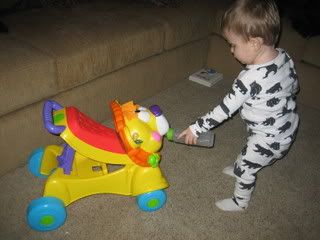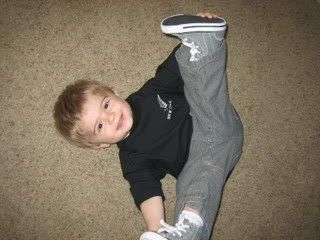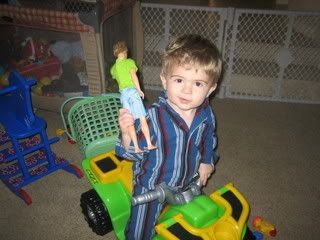 Walking in stilettos:


Walking in Uggs:


Dealing with telemarketers:


Where's Jason's head?